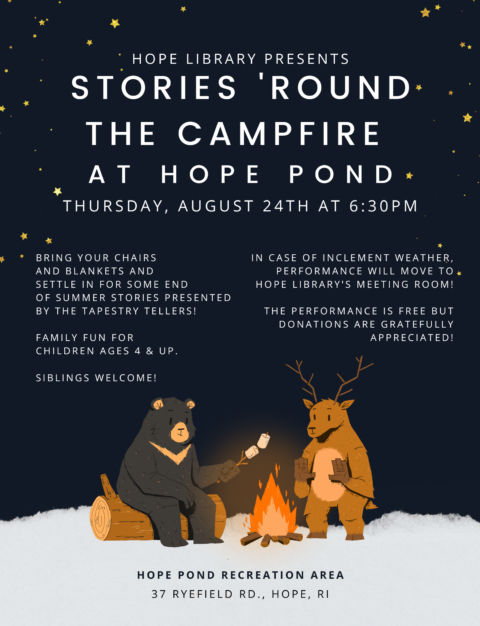 Stories Round the Campfire at Hope Pond
Thursday, August 24 at 6:30pm
Bring your chairs and blankets and settle around a crackling campfire for a family evening of storytelling and fun by the Tapestry Tellers! In case of inclement weather, the performance (minus the campfire!) will move to Hope Library's meeting room! The performance is free but donations to benefit Hope Library are gratefully appreciated!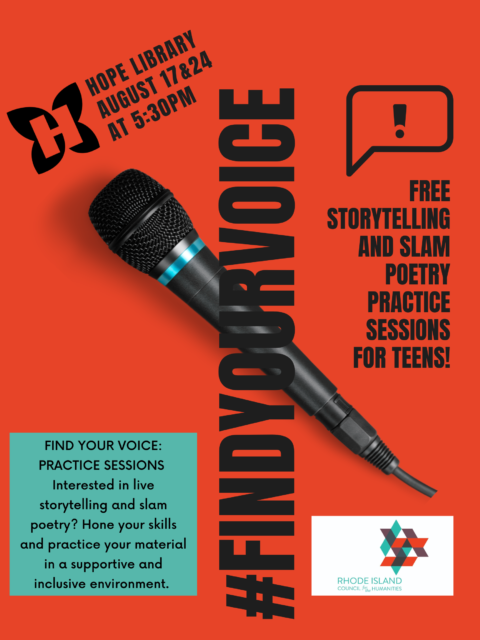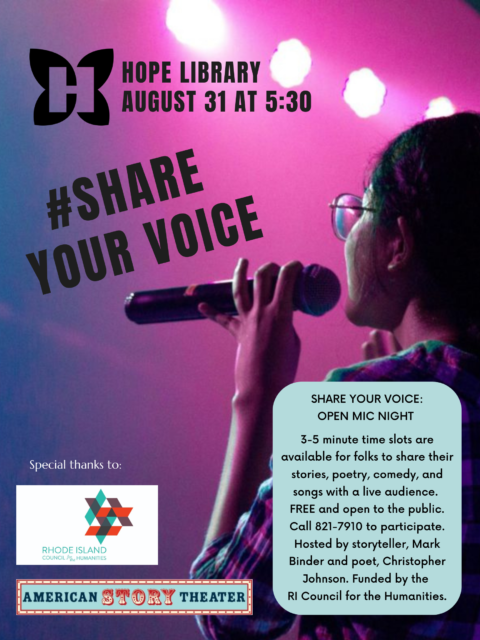 Share Your Voice
August 31 at 5:30 pm
Please call 821-7910 to reserve your time slot.
Mark Binder and Christopher Johnson will return to moderate an open mic celebration of the spoken word at Hope Library. 3 minute time slots will be available for folks to share their stories and poetry. The performance is FREE and open to the public.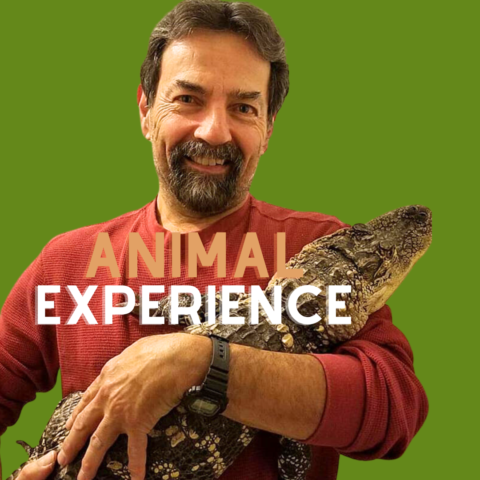 Dave Marchetti's Animal Experience!
Wednesday, August 16, 6:30 pm
An entertaining & educational show. You will learn and then have hand-on experience with reptitles and small animals. This program is for families with children ages 4 & up.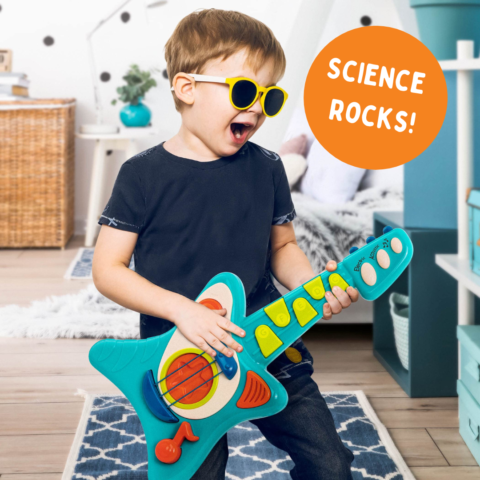 STEM Science with Ms. Rachel: Make Your Own Guitar
Thursday, August 17, 4 pm
Guitars have changed over the years. Ms. Rachel, a science educator, will show us an early guitar and then we will make our own! This program is for children ages 5 – 12. Please call to register.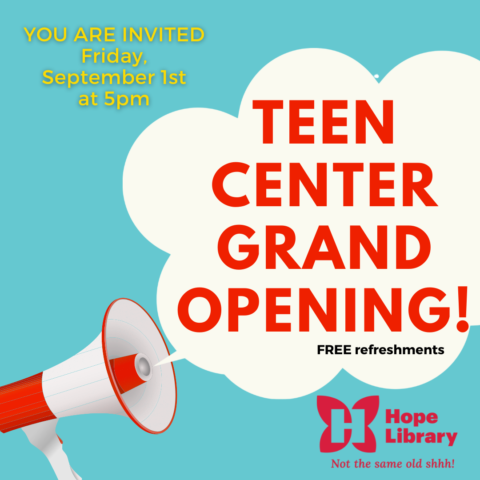 We are happy to announce that Hope Library is officially opening our new Teen Center on Friday, September 1 at 5pm. Please come check us out!
We are proud of this new inclusive, barrier free space with wheelchair access, a sensory swing for young adults on the autism spectrum, a 4K projector to stream live events and video games, a computer bar, and squashy lounge seating. We have expanded our collection of graphic novels and have a new game and craft corner.
Life is better when you share it with friends, so bring a few along to check out our awesome new digs and meet our new Youth Services Coordinator, Rain Blair Golouski. Hear all about our exciting teen programs for the Fall and share with us what you would like to see us offer in the future.